Engagement Ring Test
Bell & Bird Designs
Our rings are fabricated using classical techniques with primarily antique stones and SCS-Certified recycled metals. We approach each piece without compromise; beneath the final polish lie centuries of collective knowledge.
The majority of our designs are made to order within 8 weeks. We modify our rings to fit your chosen center stone and we do our best to adapt our designs to fit your budget and timing. Keeping the integrity of the design, we re-scale each detail if necessary, ensuring the proportions are not compromised. Look through our design archive to see the options available.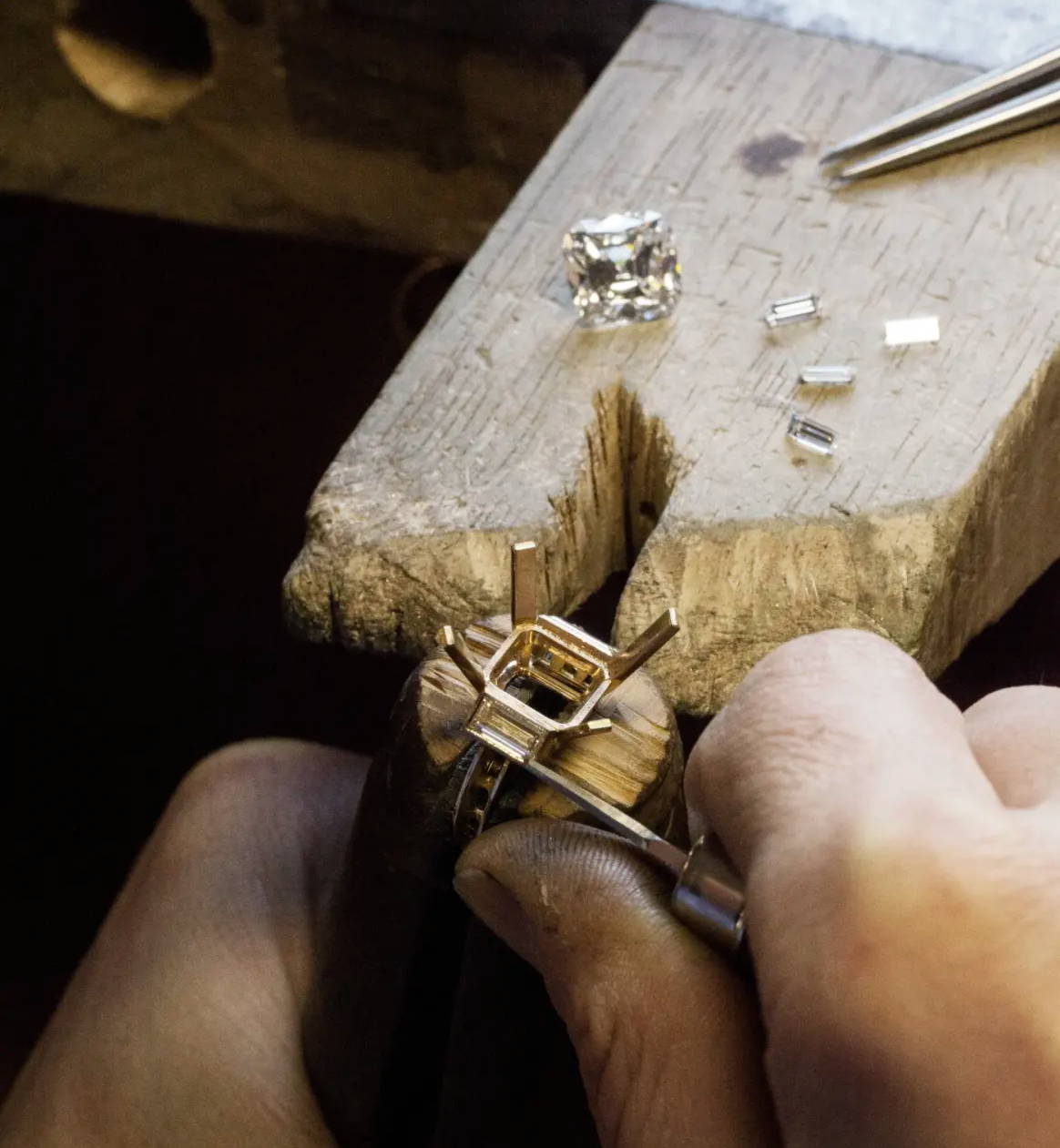 We choose to operate on a small scale and at human speed. Only a handful of craftsmen create all of our jewels. This pace of production allows us to ensure every millimeter is carefully considered.
Antique Stones
The love of antique jewelry guides our aesthetic. A deep understanding of antique jewels and stone cutting give our custom designs a unique perspective. We have sources around the world to help us find the perfect antique stone for your commission.
To read more about our love of antique diamonds.